Flowers are hands-down one of the best choices for that. Why? Keep reading to know more.
It's that time of the year, and if you're lucky enough to have a Valentine in your life, then you must be searching for the perfect gift that you want to offer your partner. Flowers are hands-down one of the best choices for that. Why? Keep reading to know more.
1. Flowers are meaningful gifts
Almost every flower that we use today as cut flowers for our floral bouquets and decorations, has a meaning of its own. For example, roses mean passionate love, lilies mean new beginnings, carnations indicate unconditional and pure love, sunflowers symbolize happiness and joy, etc. these meanings are the reason why some types of flowers for Valentine's Day are more popular than the others.
2. They are budget-friendly
If budget is a concern for you, then you won't find a better gift than a bunch of flowers. They are inexpensive, but not cheap from any angle. Flowers are the biggest blessings of nature that makes every occasion more special.
3. Flowers are multipurpose
Flowers are so versatile. The flowers that you receive as gifts can be used as décor for you home for days, even weeks. You can even create new things like potpourri or preserve them in acrylic and use as a permanent showpiece. With little care and time, you can elongate their shelf life, and even cultivate new plants from them! And if you're worried about how to get flowers delivered to you, just log into irenesfloraldesign.com and go through our collection. We are one of the most popular St. Louis florist offering same day delivery service for Valentine's Day and all other occasions.
4. A floral gift looks beautifully romantic
There are very few things that are as romantic as flowers. Chocolates and soft toys are close contenders, but you'll rarely find any person who can say NO to flowers. Flowers grace the occasion with their ethereal beauty, charm, fragrance, and glory like nothing else can, and gifting a bunch of red roses is still considered to be the ultimate romantic gesture on Valentine's Day.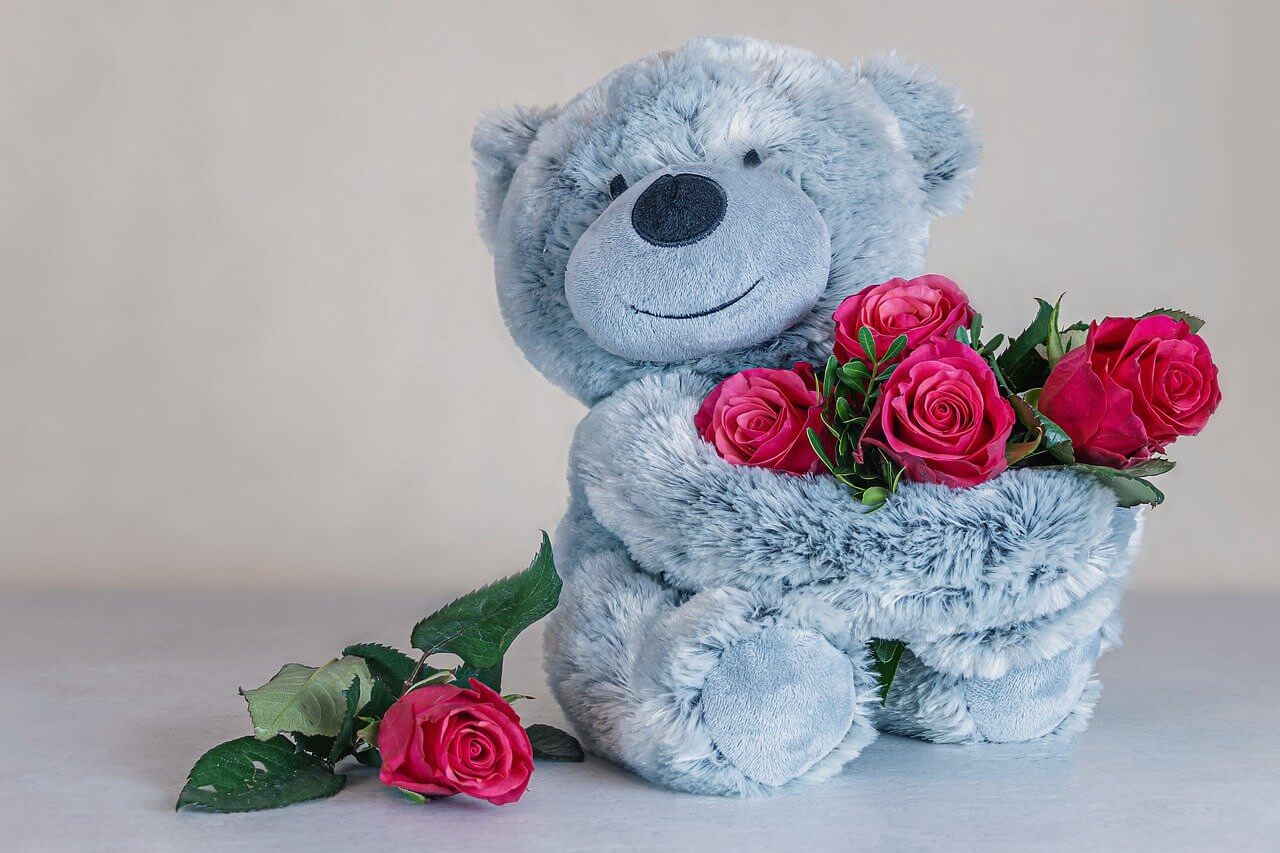 5. Flowers spread positivity
Flowers improve the atmosphere they are placed on. It has been scientifically proven that flowers improves our mood and increases the positive vibes in the environment. Coming home to a beautiful bunch of fresh flowers after a long hard day at work will fill us with nothing but pure happiness and joy.
6. There are so many options to choose from
Finally, flowers are plentiful in nature, and there is something for everyone. No matter what your floral test is or that of your partner's, you can find the best-suited flower bouquets easily. If you're looking for Valentine's Day flower delivery in St. Louis MO, then you're in luck, because we at Irene's Floral Design have a gigantic collection of Valentine's Day flowers varying from rose, lily, carnation, tulip, orchid, and anything else that you fancy!