Surprise the one you love with a bouquet of flowers and make their day better.
Love is a beautiful feeling, one that we all want to feel and rejoice in. We really don't know what moment made us fall in love or why but we all would agree that it is beautiful when you have feelings for someone. It can be nerve wracking, overwhelming yet would give butterflies like no other. Along with falling in love comes making the other one feel special and also confessing your love. This might make you nervous at first but there is nothing better than letting them know. Don't worry about the consequences, just make sure you express your emotions in the best way possible. And doing it the classic way never goes wrong. Get a bunch of flowers for them and let the magic flow.
Here are the best romantic flowers for her that you can find easily -
Red Roses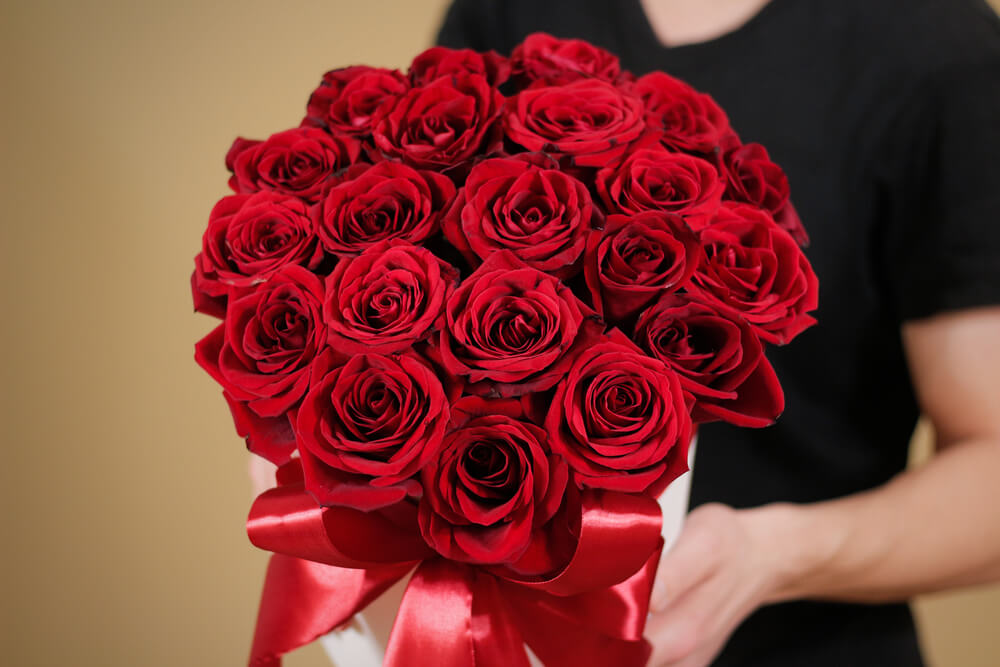 A forever symbol of love, red, classy and deep. You can definitely go on with a bunch of roses but did you know the number of roses you pick actually holds a hidden meaning. A single rose symbolizes love at first sight. A simple yet sweet gesture for someone you like. A bunch of 5 roses symbolizes admiration and deep love. A dozen roses represent 'be mine'. 20 roses symbolize belief and sincerity. These love romantic rose flowers are picks that you can't go wrong with. If you feel like red is a little extra then you can go with pink roses. These are subtle and super pretty as well. A pink rose symbolizes admiration, adoration and grace.
Tulips
These flowers are not just romantic but unique and gorgeous looking too. Tulips are available mainly during springtime. These flowers have a cup-like shape with soft petals, and a bright green stem. Not just that tulips also come in a variety of different colors like red, yellow, pink, purple, white, and orange. When it comes to wooing someone Tulips can be a great choice you can go with an assorted bunch which look fresh and bright. You can also go with just one single color of Tulip like pink or purple. Pink tulips symbolize care and infatuation. Purple ones are super trending and symbolize royalty. If you want to stick with something traditional then you can go with red tulips as well.
Lilies
Another flower that is perfect for expressing your feelings. Lilies are luxurious looking and also give a fuller look to your bouquet. The good thing about lilies is that it is available throughout the year and you can get it from any St Louis Florist. With lilies you can pick any color that you feel looks good but when it comes to which one would be appropriate you can go with pink or purple stargazer lilies. They look super sweet and symbolize hope, heaven, and possibilities. All of which goes well with the idea of being in love.
Sunflower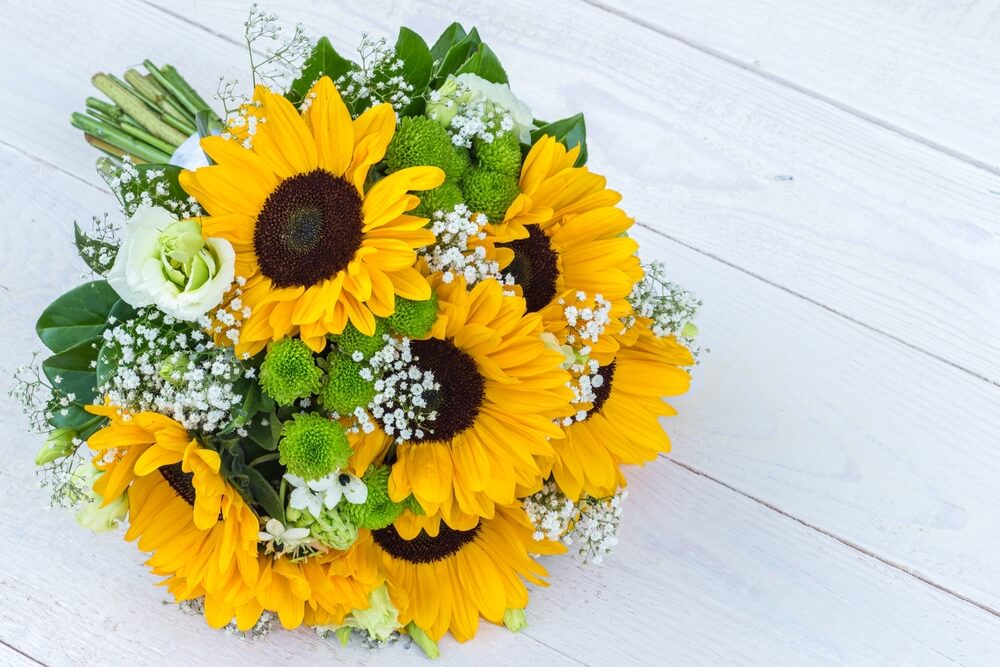 This is a rather unconventional flower for the emotion of love. But if you are young, wild and free. Then sunflowers definitely suit your spirit. Sunflowers are in general a neutral flowers so it's a safe pink. Not like the usual but still special. And what do sunflowers symbolize? They represent intelligence, joy and warmth.
Get your romantic flowers in St Louis MO with Irene Floral design. Which offers a wide range of flowers from luxurious to local ones. Surprise the one you love with a bouquet of flowers and make their day better.